Regular price
$290.00 USD
Regular price
$290.00 USD
Sale price
$290.00 USD
Unit price
per
Sale
Sold out
In Stock
Nishane Fan Your Flames was inspired by the Sufi poet Rumis exhortation to; "Set your life on fire. Seek those who fan your flames, Fan Your Fames is a fiery, semi-gourmand fragrance that is all about the kind of passion that spills over into obsession. Featuring a haze of white shisha smoke over a m̩lange of woody coconut husks, booze, and a mossy, balsamic base, Fan Your Flames is a stunning take on tobacco that extends the material in several different directions at once.
First, the dried fruit and molasses sweetness of tobacco leaf is drawn out in an exotic direction by way of coconut husk and rum, with a sort of fermented fruit undertone suggestive of Japanese brandy - the kind that costs $500 a bottle. Directly underneath this, coumarin coaxes the hay facets out of the tobacco leaf, introducing a uniquely dry, sunburned grass tonality that tempers the sweetness of the booze. In the base, cooling, greenish hints of fir, cedar, mint, and oakmoss emerge, accentuating the bitter woodiness inherent in dried tobacco leaves.
Now imagine all this wrapped up in a haze of tarry smoke, like a leather armchair left to smolder in the ashes of a house fire. Fan Your Flames is intoxicating, obsessive, strange, and almost bewilderingly dense ‰ÛÏ wear it many times before the smoke starts to lift and you begin to understand its true beauty.
Fan Your Flames Fragrance Notes: Coconut, rum, tobacco, tonka, oakmoss, cedarwood
View full details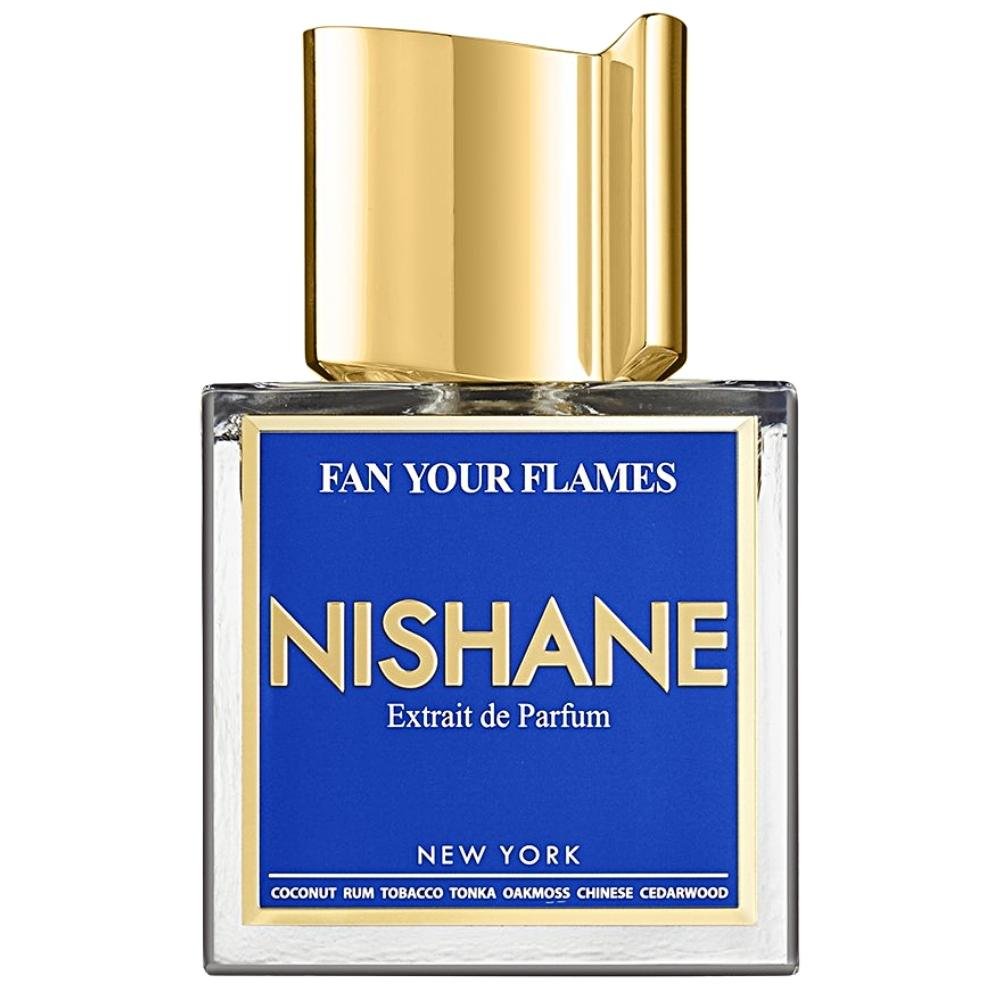 Free Shipping

We offer free and fast shipping to all our domestic customers. Expect top-notch packaging and quick delivery with our service.